Autor: Erik Zuese
Hilari Klinton želi da nastavi antirusku politiku koja se vodi od 1990, a Donald Tramp želi da je zaustavi.
Glavno pitanje američke predsjedničke kampanje ne može čak ni da se pomene u američkim medijima jer su oni gotovo uniformno saučestvovali u sakrivanju ključne činjenice koja je neophodna da bi javnost bila pravilno informisana i sposobna da donese promišljenu odluku. Nijedan medij ne želi da izvještava o tome kako je i sam dio zavjere ćutanja, pa se zataškavanje prosto nastavlja. Ta zavjera ćutanja je razvila sopstveni život, koji nas vodi sve bliže situaciji u kojoj će stradati milijarde ljudi, jer, što se duže ćutanje nastavlja, stvari sve više izmiču kontroli. Tako se trajno održava krug bukvalno identičnog lažnog izvještavanja, uprkos sve većoj prijetnji koju ono proizvodi. Ovaj članak će morati da bude dugačak, jer se američkoj javnosti gotovo konstantno serviraju laži o velikom broju važnih stvari – o problemu koji je veća prijetnja od terorizma, globalnog zagrijavanja, rastuće ekonomske nejednakosti i korupcije, a koji se, i pored toga, u potpunosti ignoriše. Namjera je da ovaj članak ostvari Drano efekat(naziv sredstva za čišćenje slivnika; prim. prev.) na politički sistem, zapušen od laži koje se u njega trpaju i koje se zbog preopterećenja sada vraćaju i izlivaju na američki politički patos. Prelivajući mulj, mora biti očišćen i odstranjen. U suprotnom, vrlo brzo će nas sve podaviti.
Centralno pitanje je da li treba nastaviti provođenje plana američke vlade – koji traje od trenutka kada su Sovjetski Savez i njegova vojna alijansa Varšavski pakt rasformirani 1991 – o širenju NATO (antiruskog vojnog bloka) ka ruskim granicama, okružujući Rusiju NATO nuklearnim raketama kojima je potrebno tričavih pet minuta leta do Moskve, uz istovremeno građenje sistema "balističke raketne odbrane" ili "antibalističkih raketa" (BDM ili ABM) kako bi se spriječila ruska raketna odmazda protiv nenajavljene blic-invazije SAD-NATO usmjerene na porobljavanje, ako ne i totalnu eliminaciju Rusije i njenog otpora američkoj moći. Ova operacija je surova realnost, ali realnost koju kroji Amerika, a ishod predsjedničkih izbora 2016. će je (operaciju) dovesti u krajnju fazu tako što će je ili okončati ili ubrzati. To su dva krajnje suprostavljena ishoda i politička koncepta, od kojih će jedan definitivno preovladati.
DOKUMENTI KOJI GOVORE SVE
Ovaj članak će prikazati dokumente u koje američki glasači moraju da imaju uvid, jer pokazuju ne samo da su hranjeni lažima već i kako i zbog čega je to činjeno. Dokumenti su od ključne važnosti, posebno zbog činjenice da su ti podaci veoma uspješno i dugo skrivani od javnosti. To nije svijet u kojem Amerikanci žele da žive, ali jeste koji nekolicina Amerikanaca vlasti ne želi da prikaže američkoj javnosti. To je toksična kombinacija (nezainteresovanost javnosti koju vlast želi da produži), ali je tragično realna (što će ovdje iznijeti dokumenti pokazati).
Američki predsjednik Barak Obama je mnogo puta izjavio da su SAD jedina "nezamjenjiva" zemlja i da je svaka država koja odbije da kapitulira pred američkom globalnom hegemonijom – neprijatelj. To se posebno odnosi na Rusiju i Kinu – dvije bivše komunističke zemlje. Stoga je Hladni rat obnovljen a proizvodnja oružja u Americi opet cvjeta iako više nema ideološkog izgovora (u vidu "crvene prijetnje", tj. komunizma).
Uzmimo za primer Obamin govor diplomiranim kadetima na Vest pointu 28. maja 2014. godine:
"SAD ostaju jedina nezamjenjiva nacija. Tako je bilo u prošlom vijeku i tako će biti u vijeku koji je pred nama. (…) Ruska agresija prema bivšim sovjetskim državama uznemirila je evropske prestonice, dok kinesko ekonomsko uzdizanje i vojni domašaj brinu susjedne zemlje. Od Brazila do Indije, rastuća srednja klasa takmiči se sa nama, a vlade nastoje da ostvare veći uticaj na globalnim forumima. (…) Zadatak vaše generacije je da odgovorite ovom novom svijetu. Pitanje sa kojim se suočavamo, pitanje sa kojim se svako od vas suočava, nije da li će Amerika predvoditi, već kako ćemo to činiti – ne samo da obezbijedimo mir i prosperitet već i da ih širimo svuda po svijetu."
On je diplomcima sa Vest pointa rekao da ekonomsko nadmetanje može biti dovoljan razlog za Ameriku da ode u rat i da je njihov zadatak da provode američku globalnu hegemoniju.
Obama je, kao i uvijek, sve to vešto smjestio u moralističi okvir (zbog propagandnih razloga; on je neizmjerno talentovan za te stvari) sledećim riječima:
"Američka spremnost da primijeni silu poslednja je brana od haosa u svijetu, a izostanak američke reakcije na sirijsku brutalnost ili ruske provokacije ne samo da negativno utiču na našu savjest već podstiču i veći broj agresija u budućnosti. (…) Američki izolacionizam nije opcija za 21. vijek. Nemamo pravo da ignorišemo dešavanja van naših granica. (…) Prelivanje sirijskog rata van granica zemlje dodatno uvećava kapacitete prekaljenih ekstremističkih grupa da udare na nas. Regionalne agresije koje ostaju bez odgovora – bez obzira da li se radi o Ukrajini, Južnom kineskom moru ili nekom drugom dijelu svijeta – uticaće na naše saveznike i potencijalno uvući našu vojsku u sukob. Ne možemo ignorisati ono što se dešava van naših granica. Vjerujem da je, i bez ovako preciznih obrazloženja, naš ulog veliki – postojani interes da obezbijedimo našoj djeci i unucima odrastanje u svijetu u kojem se ne kidnapuju djevojčice i gdje niko nikoga ne kolje zbog plemenskih, religijskih ili političkih uvjerenja. Vjerujem da svijet veće slobode i tolerancije nije samo moralni imperativ već nešto što nam pomaže da osiguramo i našu sopstvenu bezbjednost."
LAŽLJIVA POLITIKA OD 1990.
Ovdje je izjednačio nametanje američke kontrole sa "svijetom veće slobode i tolerancije", koji "pomaže da osiguramo našu sopstvenu bezbjednost". Da li se o tome radilo, i da li je to postignuto u Iraku? Ili u Libiji? Šta je takav stav donio Ukrajini? Da li zaista tako djeluje u Siriji? Šta ćemo sa izbjeglicama dok nadiru iz svih tih zemalja koje je "spasila" Obamina politika – samo nastavak višedecenijske politike koja se ne dovodi u pitanje i oko koje postoji dvopartijski konsenzus o svakom pitanju osim o stilu lažljive retorike koja se koristi za njeno "opravdanje"?
Obamin prethodnik Džordž V. Buš radio je po istom planu kada je izvršio invaziju na Irak 2003. godine. Njegovi navodi da je siguran kako je Sadam Husein reaktivirao svoj nuklearni program, kao i izjava protiv "Sadamovog WMD programa" (eng. weapon of mass destruction, tj. oružje za masovno uništenje; prim. prev.). "Izašao je izvještaj IAEA (Međunarodna agencija za atomsku energiju; prim. prev.) u kojem se navodi da su bili na šest mjeseci od razvoja oružja; ne znam kakav još dokaz nam je potreban"; tako glase masne laži sa njegove strane, jer je svaka navedena optužba bila lažna, što je on tada znao. Znao je da na postoji takav "izvještaj IAEA". A novinari nisu ni doveli u pitanje njegovu verziju, nego su umjesto toga samo papagajski ponavljali predsjednikove laži, kao da se automatski podrazumijeva da su to zapravo istine (novinari su takođe zataškali obavještenje IAEA da takav izvještaj ne postoji). Sve to se događa ponovo, ali su ovaj put rizici mnogo veći.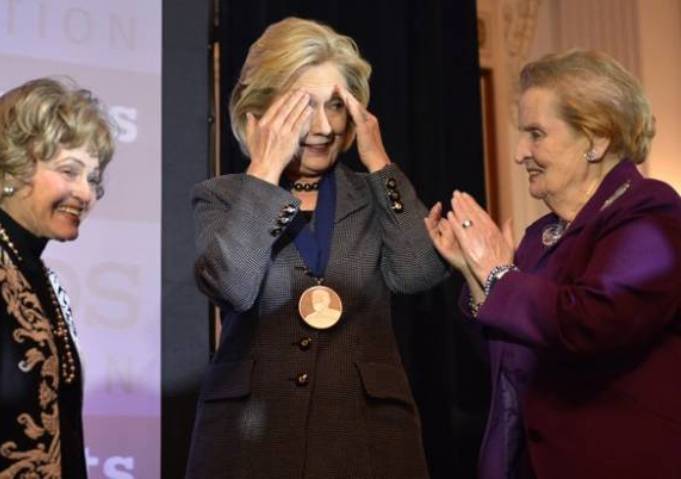 KRVAVI UKRAJINSKI PUČ
Idemo na predsjedničke izbore na kojima jedan od kandidata – Hilari Klinton – jasno želi da nastavi politiku koja se vodi od 1990. i u kojoj je njen muž igrao važnu ulogu, a drugi – Donald Tramp – želi da je zaustavi, što on otvoreno govori. Stoga ga optužuju da je "sovjetski agent". Ista aristokratija koja posjeduje medije i kontroliše obije političke partije ugrožena je Trampovim odbacivanjem njihovog programa. Oni se služe moralizmom – republikanci desničarskim, a demokrati ljevičarskim – da bi ga osudili, ali pravi razlog zbog kojeg su odlučni da ga poraze je želja za nastavkom njihovog rata, koji iz američke perspektive nikada nije ni vođen protiv komunizma, već uvijek zbog želje za globalnim osvajanjem, globalnom kontrolom. Na taj način oni koji upravljaju Amerikom kontrolišu ovu zemlju bar od 1990. I žele sa tim da nastave iako nas na taj način sve vuku u katastrofu.
Zbog podrške ovoj agresivnoj agendi – metastatično kancerogenog NATO – Obama je 2014. organizovao krvavi ukrajinski puč (propagandistički prikazan kao "demonstracije zbog demokratije"), koji su izveli američki plaćenici i fanatični rusofobni fašisti, tj. nacisti ukorijenjeni u tradiciji ukrajinske prohitlerovske i antistaljinističke strane u Drugom svjetskom ratu, odgovorne za ukrajinske pogrome, koja je bila u savezu sa Silama osovine – a koji se sada nalaze na platnom spisku američke vlade.
Neki od najviših zvaničnika Kongresa odgovornih za spoljnu politiku odbili su čak i da se upoznaju sa dokazima koji opovrgavaju laži američke vlade o ovom pitanju. Elizabet Marej (na slici iznad) je bila šokirana kad je vidjela da vladini zvaničnici svjesno odbijaju da pogledaju dokaze. Ona je bila zamjenik Nacionalne obavještajne službe za Bliski istok (Near East) u Nacionalnom obavještajnom savjetu, prije nego što se penzionisala nakon 27 godina provedenih radeći za američku vladu. (Trebalo je da postane šef CIA.). Dvadesetčetvrtog jula 2016, u članku pod nazivom Predstavnik Rik Larsen bazira rusku politiku na mitu, opisuje svoje napore da informiše kongresmena Larsena o uslovima američke operacije u Ukrajini. Vikipedija kaže: "Ričard Rej 'Rik' Larsen je američki predstavnik vašingtonskog drugog kongresnog okruga i član Demokratske partije. (…) Larsen je član Odbora za oružane snage i Odbora za infrastrukturu u Predstavničkom domu. (…) Prethodno je bio direktor javnih poslova u Udruženju stomatologa države Vašington i lobista stomatološke profesije. (…) Drugi okrug je između 1931. i 1953. zastupao budući američki senator Henri M. 'Skup' Džekson." (Džekson je kasnije postao poznat kao "senator iz boinga" i prvi neokonzervativac iz Demokratske partije.)
ZA SAD I SVIJET POSTOJE SAMO DVA IZLAZA
Marej piše (linkovi u tekstu su moji):
"Pomenula sam predstavnku Larsenu da sam se upravo vratila iz Rusije, gdje sam bila sa američkom delegacijom, i da niko od ljudi u Rusiji sa kojima sam razgovarala – uključujući profesore, studente, novinare, doktore, preduzetnike i ratne veterane – nema želju za nuklearnim ratom sa SAD, već su naprotiv izrazili želju za mirom i normalizovanjem odnosa. (…) Tokom našeg boravka na Jalti organizovala sam događaj 'Plivanje za mir' sa američkim i ruskim ratnim veteranima, koji su zajedno plivali u Crnom moru, što je prilično odjeknulo u lokalnim medijima na ruskom jeziku. Iznijela sam predstavniku Larsenu moje viđenje (bazirano na onome što sam čula od ljudi tamo) zbog čega u ruskoj javnosti postoji toliki stepen nepovjerenja prema američkim potezima u regionu i zbog čega očekuju od SAD da jednostrano povuku prvi korak u pravcu nuklearnog razoružanja i obnavljanju povjerenja. Rusi su razumjeli "Jac" Jutjub snimak Viktorije Nuland (u kojem se jasno čuje kako ona govori američkom ambasadoru u Ukrajini Džefriju Pjatu da je "Jac taj tip" neposredno prije smjene režima, nakon koje je Arsenij Jacenjuk postao premijer, što jedirektno povezalo SAD sa ukrajinskim pučem. Osjećaju se ugroženo zbog nedavnih NATO manevara'Operacija anakonda', koji su se održavali za vrijeme naše posjete i ekstremno su zabrinuti i zbog drugih američkih provokativnih poteza u regionu, uključujući uvođenje sankcija Rusiji, kao i Krimu nakon što je, kao odgovor na ono što su smatrali apsolutnim stranim miješanjem u unutrašnja pitanja Ukrajine, većina Krimljana glasala za ujedinjenje sa Rusijom.
Larsen je automatski sve opovrgnuo, jasno navodeći da smatra da SAD nisu učestvovale u događajima u Ukrajini – da ono što sam mu upravo rekla "nije ono što sam slušala" – i nastavio da priča o tome kako se baltičke države osjećaju ugroženo od Rusije itd. Nije znao šta je "Operacija anakonda" i djelovalo je kao da ne zna da su se upravo odigrali najveći vojni manevri NATO i najveći vojni manevri na ruskim granicama od Drugog svjetskog rata. Ponudila sam da pošaljem u njegov kabinet dodatne informacije o tome i dešavanjima u Ukrajini – što je ponuda koju je ignorisao."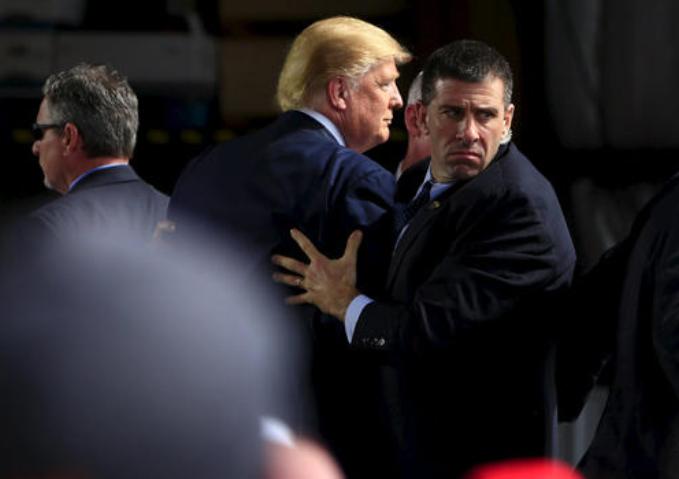 Put na kojem se nalazimo može se završiti samo na jedan od dva moguća načina: Ili će se američki mediji uozbiljiti i početi da izvještavaju o ključnim temama (kao, recimo, o tome da se agresija na Ukrajinu nije počela kad je Putin "anektirao" Krim, već neposredno prije puča – i tokom neizbježnog etničkog čišćenja koje je nakon njega uslijedilo – od strane Obaminih najamnika, koje je njegova administracija počela da organizuje najkasnije 1. marta 2013, što je kulminiralo gotovo godinu dana kasnije). Ovo su ključne činjenice koje demantuju zvanične laži i koje bi zbog toga (ako nam se baš posreći) mogle da primoraju američu vladu da obustavi trenutni kurs; ili će u suprotnom doći do iznenadnog blickriga SAD-NATO snaga na Rusiju ili napada Rusije na SAD-NATO. Kako se bliži kraj ove priče, prvi scenario postaje sve teže ostvarljiv, a opcija blickriga (bilo koje od strana) sve neizbježnija. Tako stoje stvari.
Obamin "unipolarni svijet" je fikcija i, što prije budu raskrinkani on i njegova velika laž (u zapadnim medijima i javnosti), svi ćemo biti sigurniji. Neprijatnosti koje će doživjeti oni koji su objavili i propagirali te laži biće daleko manje bolne od katastrofalne alternative, koja bi uništila ceo svijet.
Autor je istoričar i autor knjiga "Nisu ni blizu: Ekonomski učinak demokrata i republikanaca u periodu od 1910. do 2010", i "Hristov ventrilokvista: Događaj koji je stvorio hrišćanstvo"
Preveo –  Aleksandar Vujović