KOLIKO je Nijemaca ovaj vikend odletjelo u zrak za mene nije prijelomna vijest. Meni je jasno zašto lete.
Stavimo se u kožu klinca Sirijca, klinca Iračanina, klinca Libijca, klinca Pakistanca, klinca Afganistanca … Ili klinceze. Mladi ljudi iz zemalja u kojima su nekad živjeli njihovi pradjedovi, djedovi, braća, sestre očevi i majke, susjedi, šira rodbina, danas bauljaju njemačkim ulicama, francuskim ulicama, londonskim ulicama, hodaju u zemljama čije su im vojske zatrle sjeme.
Iz dana u dan gledaju u oči potomcima ubojica svojih najdražih i još bi morali biti zahvalni što će, ako budu dobri, do smrti robijati svojim zlotvorima. Potomci ubojica gledaju u njihove oči i drže ih zločincima zato jer imaju tamniju put, tamne oči, ne znaju jezik, ne smiješe se kad im se ukrste pogledi s domaćinom i nimalo nisu zahvalni civiliziranim Francuzima, Nijemcima, Englezima … što nisu i njih ubili nego samo njihove pradjedove, djedove, očeve, majke, braću, sestre … A zemlje su im pretvorili u hrpu ruševina iz koje, iako u otežanim uvjetima, izvlače naftu, ugljen, zlato, srebro, nikal … Pitaj boga što sve treba civiliziranim bijelcima da bi mogli živjeti u miru i demokraciji.
Ti tamnoputi klinci, umjesto da svaki put kad u Njemačkoj i ostalim njemackim nalete na Nijemca i ostale nijemce, kleknu i poljube noge ubojicama svojih pradjedova, djedova, majki, očeva … Dosadno vam je ovo nabrajanje, i vi u Hrvatskoj ste civilizirani i vama ove bombe idu na kurac … Dakle, ti klinci umjesto da dobro oslini europske Čuklje na europskim stopalima oni dižu u zrak disko-klubove, markete, kafiće … Stoka nezahvalna. Za sve je kriva krava Merkel koja im je dozvolila da onjuše sreću a oni joj, oni nam ovako vraćaju.
Pa kad dignu u zrak nešto, to se sad događa gotovo svaki dan, onda to postane "prijelomna vijest". Naši portali podivljaju, javljaju nam iz sata u sat što se događa, čujemo i vidimo intervjue sa susjedima "tihog dječaka", sirene zavijaju, duge cijevi su svaki dan na cesti nekog velikog europskog grada, Francuska je već mjesecima u opsadnom stanju … BAŠ ME BRIGA! JEBE MI SE! Europska dječica lete u zrak. Neka pitaju svoje očeve, ona koja prežive, zašto su u disko-klubu pokraj kuće ostala bez ruke, noge ili oka. Neka im tate i mame objasne što je tata a možda i mama, što su radili djeci u Afganistanu, Iranu, Pakistanu, Libiji, Siriji … Koga je naoružavala Merkel, koliko je Njemačka zaradila na ubijanju ljudi koji sa Njemačkom nisu imali nikakve veze. Ta bi njemačka leteća djeca za mene trebala biti prijelomna vijest? JEBE MI SE! NEKA LETE!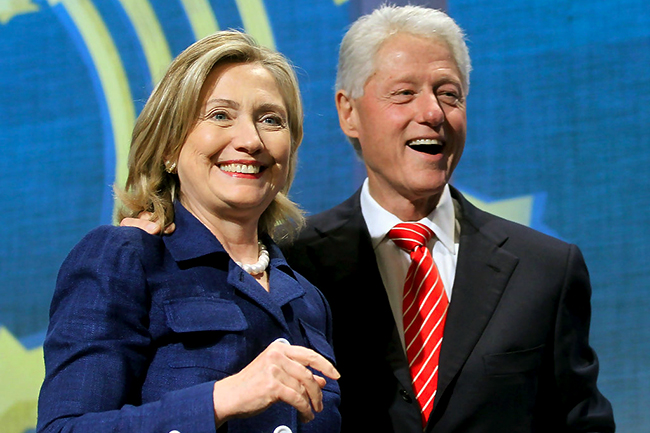 Što bi za mene bila brejking njuz? Veselilo mi me da netko zauvijek izbriše cerek sa lica one Amerikanke koja godinama uporno i zaljubljeno drži za ruku muža iako je taj gospodin istresao svoju spermu na haljinu mlade ženske pred čitavim svijetom. Koju nam poruku šalje nasmiješena predstavnica Zla? Mene ništa ne može iznenaditi, mene ništa s putanje ne može skrenuti, meni ništa nije sveto pa ni ja sama!
Za mene bi bila brejking njuz i da predsjedniku Francuske u znak prosvjeda zbog onoga što čini svijetu otkaže frizer koga plaća 10.000 eura mjesečno da bi mu rijetku kosicu jednom tjedno premazao nekim crnim sranjem. Za mene bi bila brejking News da u zrak istovremeno odlete desetorica razbojnika koji vladaju svijetom.
I znate što bi me posebno zbrejkalo, ono, baš do daske? Da moje dijete dobije posao. Da dijete moje prijateljice dobije posao. Da moja prijateljica ne mora prodati stan da bi platila liječenje sinu. Da preko noći mirovine skoče s dvije tisuće kuna na dvije i pol. Da moje dijete, moje drugo dijete, ne mora svom poslodavcu unaprijed dati potpisani otkaz da se on ne bi zajebavao kad je odluči šutnuti. I da joj ne govori, svaki dan, kravo, pizdo glupa, tebe treba kolcem jebat. On je vlasnik šest dućana, prije rata ti su dućani bili "naši", on je nepismen a moja je kći doktorirala ekonomiju.
Baš bi me zbrejkalo kad bi građani Zagreba progledali. Bilo bi super kad bi ti idioti i luđakinje najzad zbrojili dva i dva i porušili sve jebene fontane koje u nebo, sad već gotovo na svakom zagrebačkom uglu, štrcaju milijune zagrebačkih i mojih eura. Istovremeno zagrebačka dječica u vrtićima krepavaju od gladi. Što građanima i građankama poručuju jebene fontane? Bandić ne može jebati od kuće do kuće pa zato jebe fontanama? Glavno da nešto šprica?
Nikad, nikad pa ni onda ja neću dočekati brejkingnjuz za svoju dušu. Zato mi SE živo JEBE za vaš prelomljene pizdarije. Samo se vi palite. Dok konačno i nas ne lansiraju u nebo neki klinci kojima je i hrvatsko oružje pobilo pradjedove, djedove, očeve, majke … Dosadno vam je ovo nabrajanje? Sigurna sam da će uskoro i Hrvatska postati brejking njuz. Dok budemo plakali nad našom mrtvom djecom, ako mi preživimo, sjetimo se da upravo ovoga časa plaču majke u Afganistanu, Iraku, Pakistanu, Libiji … Plaču, jadnice, plaču a nisu čak ni brejkingnjuz.