Ono malo država što ostane u EU će se opasno namučiti u novoj eri u kojoj će Rusija diktirati životni standard. Svi oni pogrešno vjeruju da je Bregzit otvorio presedan za euroskeptike, ali on zapravo samo predstavlja odgovor na pad SAD. Vašingtonovoj dominaciji nad svijetom polako dolazi kraj.
Može li nešto spriječiti kolaps Evropske unije sada kada je Velika Britanija istupila iz ovog bloka? Možda u stvari i nije problem u samoj Evropskoj uniji već u institucijama koje omogućavaju svjetsku dominaciju Americi.
Niko još nije u potpunosti shvatio posledice odluke Britanaca da napuste Evropsku uniju. Oni komentatori koji tumače partijsku politiku i koji se ne razumiju u međunarodne izazove vjeruju da je Velika Britanija izašla zbog pritiska imigracije i evropske birokratije, piše Tijeri Mejsan na "Voltairenet.org"
Međutim, ova odluka nije imala nikakve veze sa tim temama.
Stvar je u tome da zapadnjačka elita danas ne može da predvidi budući tok događaja isto kao što komunistička partija sovjetske Rusije nije mogla predvidjeti pad Berlinskog zida 1989. godine i raspad Sovjetskog saveza 1991. godine, a zatim i gašenje Varšavskog pakta.
Na sličan način će uskoro doći i do raspada Evropske unije, a zatim i NATO-a, pa možda u nekom trenutku i raspada SAD.
Uprkos hvaljenju Najdžela Feridža, britanska partija UKIP nije ta koja je pokrenula referendum za izlazak iz EU. Odluku su donijeli članovi konzervativne partije i nametnuli je premijeru Dejvidu Kameronu.
Oni smatraju da politika Londona mora da se prilagođava evoluciji svijeta. Oni očigledno shvataju da SAD više nisu glavna svjetska ekonomska sila niti velika vojna sila i da ne moraju više da budu njihov privilegovani partner.
Kao što Margaret Tačer nije oklijevala da uništi britansku industriju kako bi transformisala svoju državu u međunarodni finansijski centar, tako ni konzervativci ne oklijevaju da otvore vrata nezavisnosti Škotske i Sjeverne Irske, gubeći istovremeno naftu iz Sjevernog mora po cijenu transformisanja grada u glavni finansijski centar juana.
Bakingemska palata i plemstvo su u velikoj mjeri podržali kampanju Bregzita.
Uprkos onome što navode evropske novine, Velika Britanija neće tako lako izaći iz EU jer će se EU vjerovatno raspasti brže nego što će birokratija riješiti izlazak Velike Britanije. Ono malo država što ostane u EU će se opasno namučiti u novoj eri u kojoj će Rusija diktirati životni standard.
Javlja se hitna potreba za reformisanje institucija kako bi se spasilo na stotine hiljada građanskih sluga, izabranih zvaničnika i evropskih saradnika koji će neizbježno izgubiti svoje poslove. Svi oni pogrešno vjeruju da je Bregzit otvorio presedan za euroskeptike, ali on zapravo samo predstavlja odgovor na pad SAD.
Pentagon, koji trenutno priprema samit NATO-a u Varšavi, nije još uvijek shvatio da nije više u položaju da ucjenjuje svoje saveznike da povećavaju odbrambeni budžet i podržavaju njihove vojne avanture. Vašingtonovoj dominaciji nad svijetom polako dolazi kraj.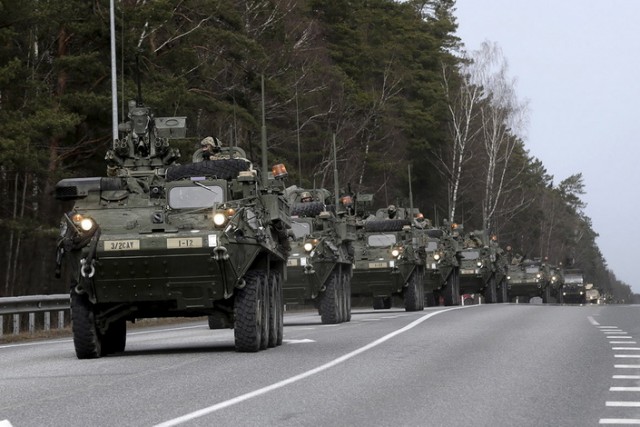 Pad Sovjetskog saveza je sa sobom donio kraj jedne ere i smrt jedne vizije svijeta. Sovjeti i njihovi saveznici su željeli da stvore ujedinjeno društvo u kom je sve zajedničko. Oni su uspjeli samo da stvore ogromnu birokratiju i veliki broj loših lidera.
Berlinski zid nisu uništili anti-komunisti već koalicija Komunističke omladine i luteranskih crkava. Oni su željeli da rekreiraju komunističke ideale, ali bez sovjetskih okova, političke policije i birokratije. Izdala ih je njihova elita koja se okrenula ka SAD.
Danas Bregzit označava kraj ideološke dominacije SAD, one koja uključuje demokratiju i četiri "slobode", među kojima su sloboda govora i izražavanja, sloboda vjeroispovesti, sloboda potrebe i sloboda straha od spoljne agresije.
Bregzit takođe označava i kraj vojno-ekonomske dominacije SAD, pošto su NATO i EU manje-više dvije strane jednog novčića.
Trenutno u Francuskoj radničke unije ratuju protiv zakona o radu koji je predstavila Valsova vlada na osnovu izvještaja Evropske unije koji je napisan po uputstvima Stejt departmenta SAD. Iako je francuski narod svjestan da je EU umiješana u ovu aferu, oni još uvek nisu dokučili da su i SAD umiješale prste. Donošenje takvog zakona o radu predstavlja formulaciju ideje profesora Džozefa Korbela koji je rekao da je za dominaciju nad svijetom potrebno da bogati budu uvijek iznad siromašnih.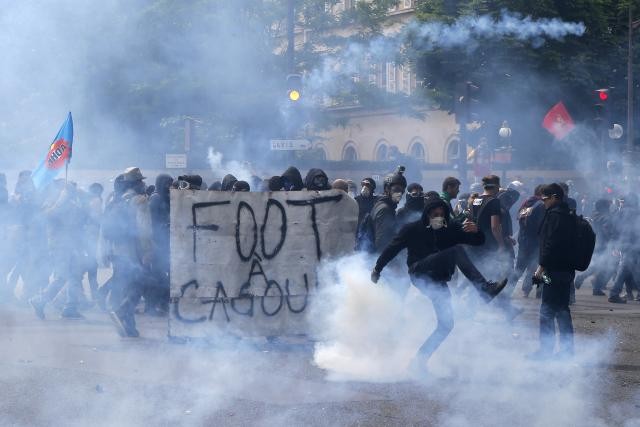 Nije isključeno da poslije Velike Britanije Francuzi, Holanđani, Danci i drugi neće pokušati da se odvoje od EU. Međutim, da bi to učinili, oni će morati da se sukobe sa svojom vladajućom klasom. Iako je nemoguće proceniti koliko će ta borba trajati, činjenica je da će to pitanje kad-tad isplivati. U svakom slučaju, period prosvjetljenja se bliži, a Francuzi i Britanci su prvi koji su ustali za sebe.
Premijer Dejvid Kameron je odložio svoju ostavku do oktobra zahvaljujući godišnjem odmoru. Njegov naslednik,  ima puno vremena da se pripremi za promjene koje će primijeniti kada stupi u Dauning Strit. Velika Britanija sigurno neće čekati konačan izlazak iz EU da počne da razvija svoju politiku koja će za početak uključivati ukidanje sankcija Rusiji i Siriji.
Uprkos onome što evropski mediji tvrde, Bregzit ne utiče direktno na grad London. London je već u aprilu nabavio neophodna prava za potpisivanje sporazuma sa Centralnom bankom Kine. Takođe, London bi mogao da postane fiskalni raj za Evropljane.
Iako će Bergzit privremeno dezorganizovati britansku ekonomiju dok ona ne dobije novi niz pravila, vjerovatno je da će se Velika Britanija, ili barem Engleska, brzo navići radi novih prihoda. Bregzit je povraćaj nacionalnog suvereniteta koji ne garantuje popularni suverenitet.
Nepoznato je kako će međunarodna zajednica reagovati na izlazak Velike Britanije iz EU, ali je činjenica da je uvijek bolje držati se realnosti kao Britanci nego živjeti u snu dok se on ne realizuje.
Webtribune.rs